From the 27th to the 30th of May is the dragon boat festival day if you can't swim come play lazertreks!!!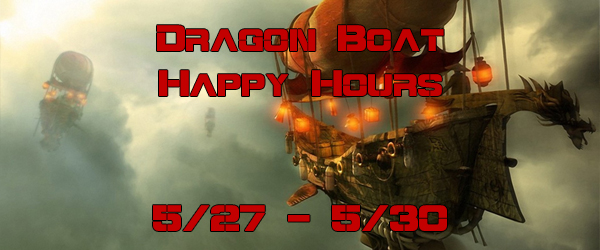 Lazertreks will open an happy hour slot from 3pm to 5pm from the 27th to the 30th of May to celebrate the Dragon Boat Festival. So what if instead of staying home in front of the TV you came have fun with others.
happy hours slots will be:
27th of May 14h
28th of May 14h & 19h
29th of May 14h
30th of May 14h
The price will be the same as usual 400NT$ per person.
More information on happy hour on our website.