If you look to create an original evening event for your employee or customer you found exactly what you need.
This package is perfect for company who want their employee to have an social activity evening that is not only a diner. With this special package we mean to create a convivial atmosphere for people to relax and have fun with their coworker or customers. Typically the guest will arrive from 6 pm the food buffet already set. 30 minutes later the laser game tournament will start. After 6:30 we gonna quickly present ourselves, explain why we are here, the safety rules and the game.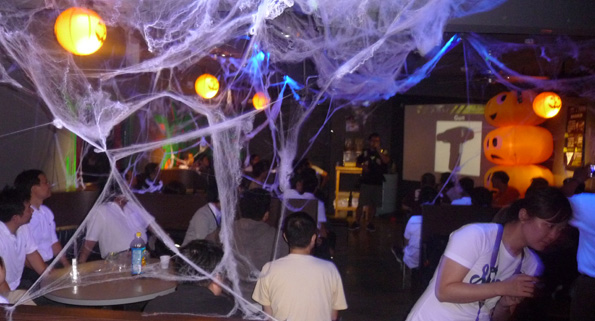 Done, time to get used with the guns with the first individual free for all game.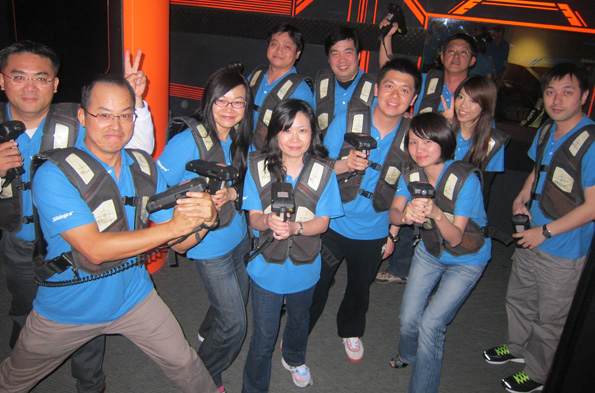 So much screaming in the game zone, seems everybody is back to childhood. I guess in the excitement most of you forget the rule number 1: NO RUNNING! Fortunately drinks are here waiting for you. Lets rest a bit while we check the scores and make the teams for the friendly tournament to come.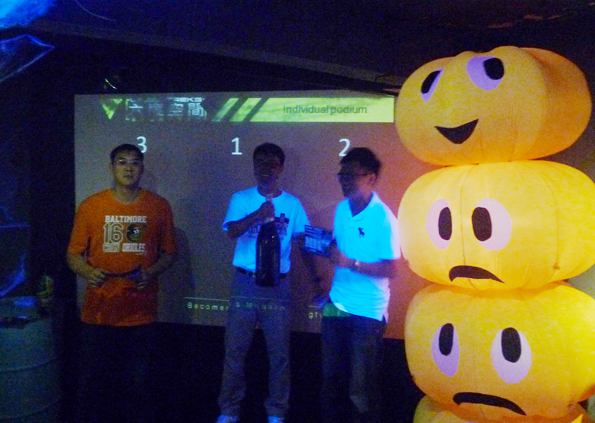 Now start to tournament After we made the team you have to build up your strategy. And don't forget: NO RUNNING!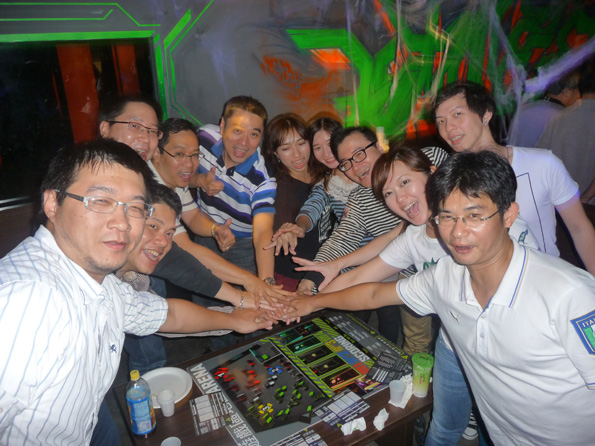 Ok guys how are you doing? Who got the right strategy this time? lets share with everyone, no need to hide we are supposed to be one team no? We should not spoil all the rundown before you come lets keep the rest as a surprise. Tournament is reaching it's end lets reward all the contestant and take time to share you experience with everybody and reflect on what you experience today. After these games we still got 30 minutes to have some rest snack drinks and share all these fun to your coworkers.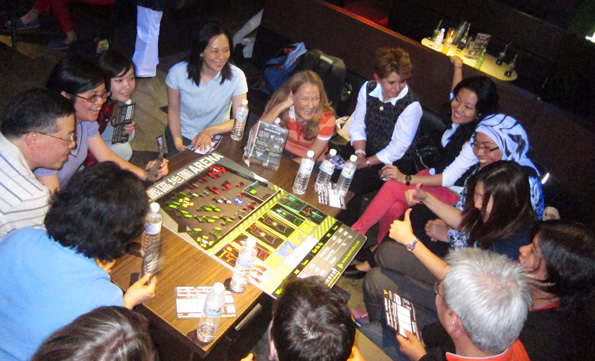 Here are the finger food plate we include in this package, the number of plate will depend of the size of your group.
| | | | | | |
| --- | --- | --- | --- | --- | --- |
| | 20 ppl | 25 ppl | 30 ppl | 35 ppl | 40+ ppl |
| mini-sandwich | 1 | 1 | 1 | 2 | contact us |
| mini-sandwich | 0 | 1 | 1 | 1 | contact us |
| croissant | 1 | 1 | 2 | 2 | contact us |
| FRUIT-TART | 1 | 1 | 1 | 1 | contact us |
| icy-crisp-puff | 1 | 1 | 1 | 1 | contact us |
| egg tart | 0 | 0 | 1 | 1 | contact us |
| wheel cake | 1 | 1 | 1 | 1 | contact us |
Check other Corporate Team building packages